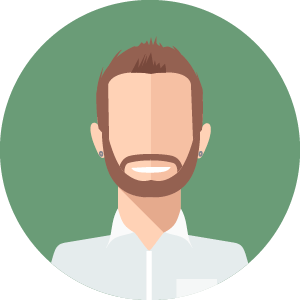 What's your role at t&s?
I'm a Graphic Designer. Generally, my days at t&s are pretty varied, with a range of projects coming through studio which I really like. This could be anything, from a nationwide print advert for an automotive client to some social media assets, branding work or a larger marketing campaign.
Describe your day-to-day at t&s in two emoji's
👨🏻‍💻
Which recent campaign has stuck in your mind, and why?
BBC's Peaky Blinders campaign, advertising its newest series, created from a series of fanart entries has caught my attention most recently. The creatives really stood out to me as they're a great use of raw almost rudimental mark making, stripping it back to paint and paper instead of the digitally produced assets that we see so often nowadays. Giving them a striking, raw and powerful look, evoking the energy from the series.
Last song you listened to on Spotify?
Laid Blak – It's A Pity
What are you really enjoying on social media right now?
I'd have to say Parley and for how they have brought attention to the very real and current issues in our natural world and especially the abundance and effects of plastic in our oceans. They have formed powerful partnerships with Adidas, Corona, the All Blacks and are showing us that we can repurpose plastic, and through various forms be it; artists, musicians, filmmakers, architects – how we can create better business models for this world, and alter our mindsets. Also Parley's gear doesn't look too bad either.
Tell us about your upcoming weekend plans
I'm heading to The Downs festival this weekend. Most looking forward to seeing Loyal Carner and Nightmare on Wax, two artists I've wanted to see for a good while.
You have to swap roles with someone in the agency for a day; who would it be and why?
I think I'd swap with Emma, our Client Services Director, as I'd be interested to get to grips with the day to day from that side of the business and understand the logistics of liaising with clients.
Tomato Ketchup or brown sauce on your cooked breakfast?
No competition. Brown sauce hands down.
You're at a party; what's your signature trick or joke?
I can do the dance move, yeah I never grew up.
You can choose any brand as a new client; who would it be?
Netflix.