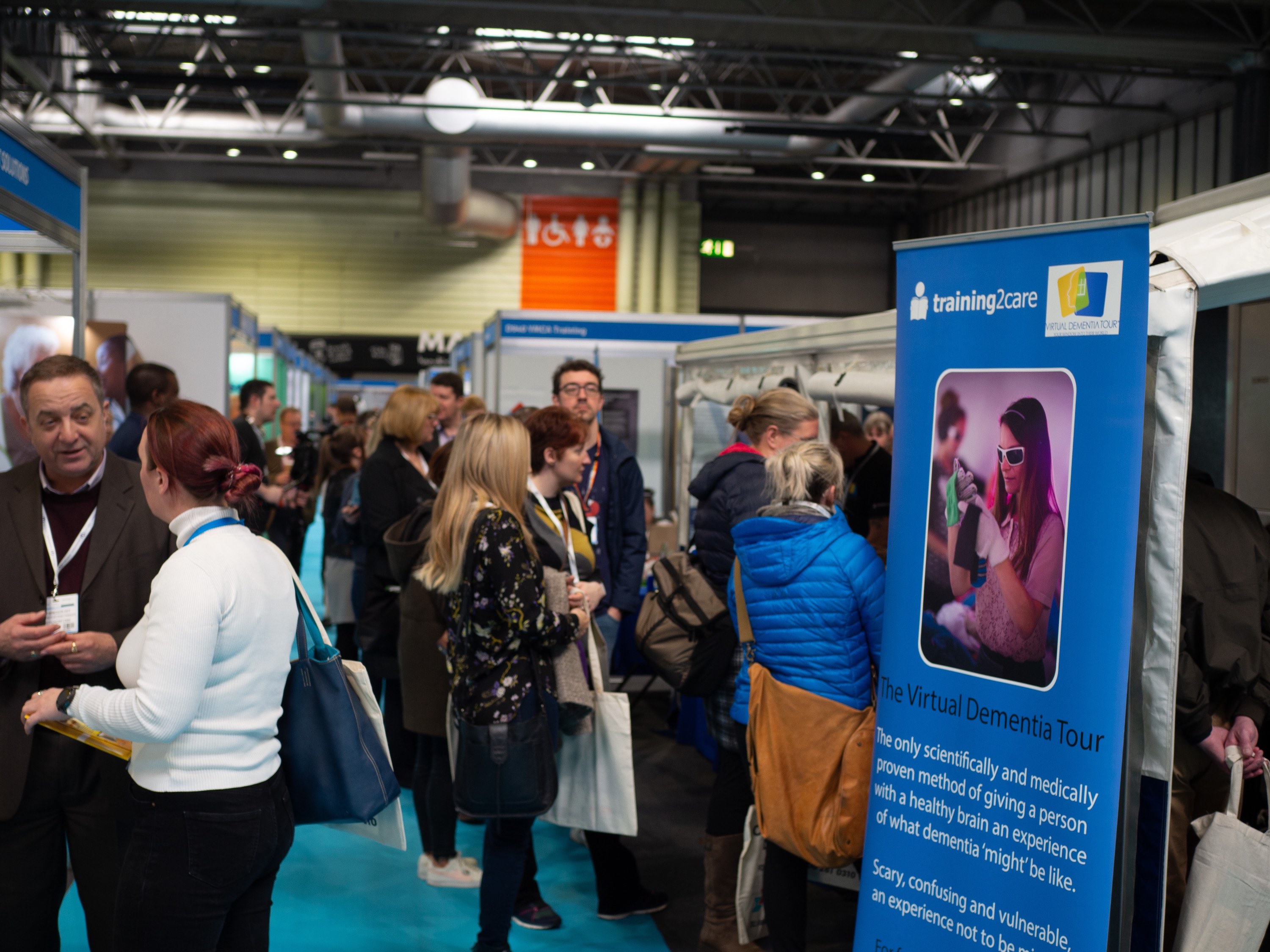 We're thrilled to announce our partnership with the UK's most dynamic social care event dedicated to inspiring business growth & a sustainable social care model. Held at Birmingham's NEC on the 17th and 18th of March, the Dementia, Care & Nursing Home Expo is a free to attend CPD event designed to help social care businesses expand, evolve and innovate. 
The Expo will play host to an inspiring collection of guests, speakers, and businesses ripe with an exciting and varied hub of learning opportunities for all who grab their free delegate ticket. This year, be sure to capitalise on the opportunity and be inspired by the 100 Expert Led Seminars on offer, hosted by some of the biggest names in social care today, including a unique opportunity to hear from three of the UK's largest residential care providers. 

If you're hungry for more, be sure to consolidate your learning in Masterclass Sessions delivered by world-renowned influencers in social care to help your business grow. Secure your complimentary ticket to stay in the know and discover when these sessions will take place, and find out how you can learn first-hand from leading businesses and experts in unique sessions tailored to your own professional needs. 
To round out your experience at the Dementia, Care & Nursing Home Expo this March, as a delegate, you will be free to meet, and learn from, a wealth of brilliant companies who are part of the home care sector, or have a wealth of experience to contribute to it. Exhibiting companies include a variety of attendees, ranging from PASS powered by everyLIFE, an industry-leading care management solution; to Musical Moments, providing stimulating musical activities for care homes. The full exhibitor list can be found here.
And if you're ready to maximise your takeaway from this year's Expo, the team from t&s will be attending and ready to chat. For those of you that already know us, be sure to swing by stand H1124 and say hi to Ryan and Sam. For those we're yet to meet, come and talk to us about #FreeCREATIVE; a unique opportunity for delegates and exhibitors to win a share of 200 hours of #FreeCREATIVE time. 
If you or your brand's marketing communications aren't quite unlocking its full business potential, you might just need a little free-thinking dynamite! All you need to do is book your free ticket to this year's event and come and say hello. We can't wait to see you there!