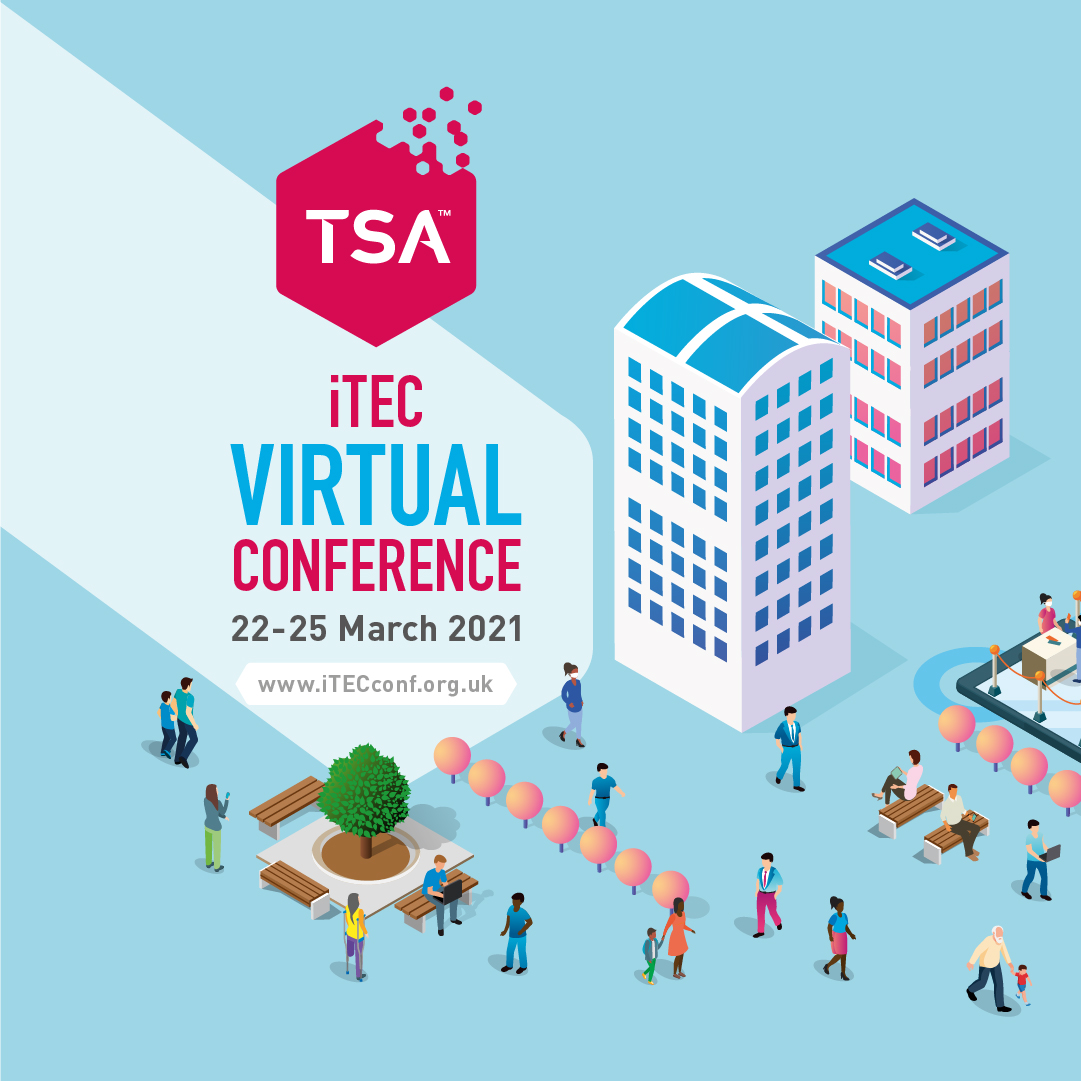 Now that the dust has settled from the end of this year's TSA iTEC Virtual Conference, for which we are now in our fourth year of being the official design partners, it feels like the perfect time to reflect on our relationship with the TSA; how we elevated our way into the healthcare sector and how we are now recognised as one of the leading marketing agencies for telecare and telehealth services.
Don't get me wrong, in the 20+ years that the core team and I have worked within marketing, we have always had a hand in healthcare. Whether that be the recruitment marketing for the South Western Ambulance Service NHS Foundation Trust or helping residential care providers like Somerset Care increase private bed sales and attract new care workers. Our association with the TSA allowed us to not only venture into this mysterious world of technology enabled care but to thrive within it. It all started with a 'No, but…'.
Looking back, it was a classic case of 'right time, wrong agency'. We'd pitched for some web development and design work, but as these things sometimes turn out, the decision on who would be delivering that project was made well in advance of any pitch. I'm not bitter, these things happen, and in that instance it completely worked to our advantage. Because, unbeknownst to us, one of the members on the judging panel was also at the time a non-executive director for the TSA, an organisation which we would quickly become very familiar with.
So the response to our pitch was; 'No, but can you have a look at this?'. The 'this' was the TSA's Quality Standards Framework.
The TSA (TEC Services Association) is the representative body for technology enabled care (TEC) services in the UK. The TSA advise and work on behalf of, organisations including; telecare and telehealth providers, housing associations, care providers, emergency services, academia, charities, government bodies and health and social care commissioners.
At the time of our pitch, the TSA were in the process of developing their Quality Standards Framework (QSF). This is an independent audit and certification programme for the Technology Enabled Care industry and available to all organisations in the sector – service providers, suppliers, associations, emergency response services and third sector organisations, as well TSA members (all 350 of them!).
When asked to quote on this project they thought that our initial estimate was a little expensive. We are very proud of our product and to settle their concerns we made a bold offer; "If you don't like our creative options for the QSF, we'll give them to you for free".
For anyone who has worked within a creative agency you'll appreciate that there's always a certain level of speculative work that needs to be done. However, straight off the back of an unsuccessful pitch (after much blood, sweat and tears) the prospect of another unfruitful project didn't go down too well within the team. In the end, it was well worth the effort – because they loved it!
Not only did they love it, but this project enabled us as an agency to showcase how we could get under the skin of a relatively unknown sector. We showed we understood the nuances of what the client wanted to achieve, convey this into a language that the audience recognised and delivered it in a way that was engaging, relevant and professional. The QSF project paved the way for t&s to become the agency synonymous with the telecare sector. Now, four years later, we have helped countless organisations improve their marketing communications and as a result helped individuals all over the country to lead more independent and fulfilling lives.