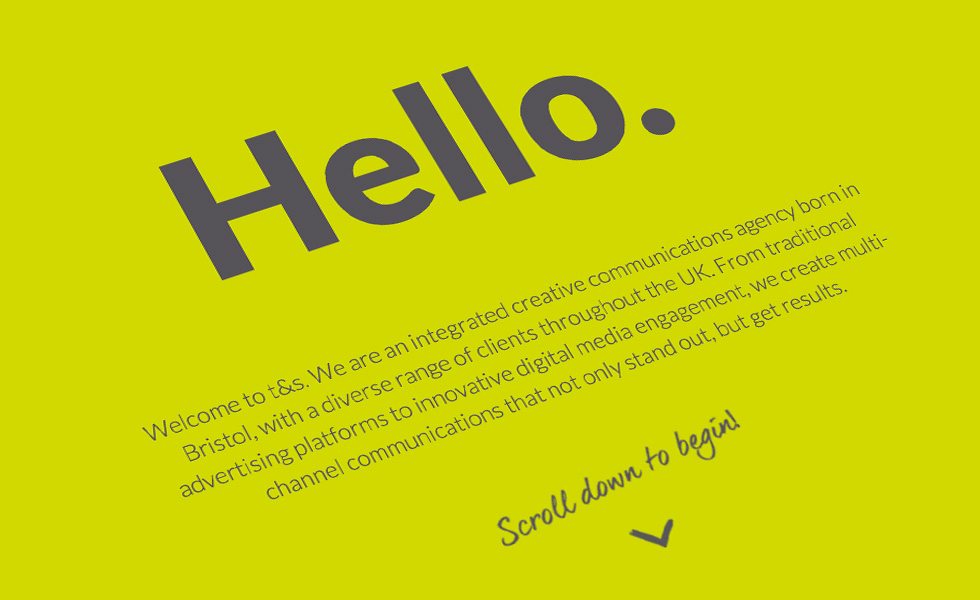 Our team handles client accounts professionally and precisely.
We run numerous social media accounts and build sites for clients in various industries. We create ground-breaking visuals with solid campaign structures.
We are t&s, a creative communications agency with a twist, comprised of some of Bristol's most talented industry professionals.
Our services follow an 'A, B, C, D' structure. From Advertising to Branding, Creative and Digital – our team loves receiving new briefs and challenges, and are particularly passionate about broadening our client range.
Effectively, we're always looking for new clients who are willing to push our skill set and abilities, setting us our next creative challenge. Our number one objective is to provide our clients with a tailored service, so whatever your requirement, we will do our best to match it.
Our ultimate objective is to exceed your expectations and to produce the next best marketing campaign, whether digital or print.
Like the sound of the above? We'd love to hear from you and your business if you think that we could be of help.