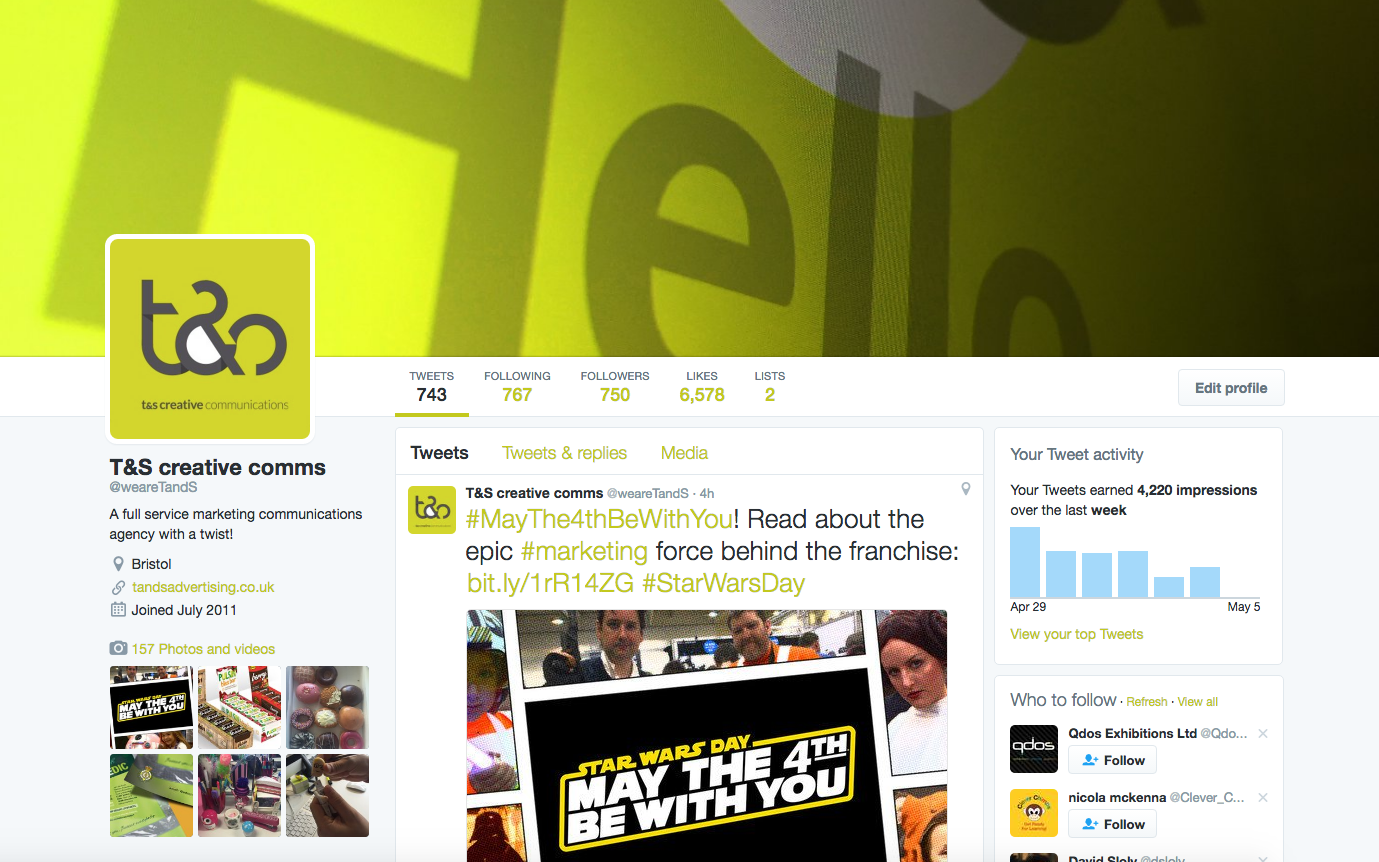 We love to get social, whether managing our own t&s social media accounts or growing the reach for our clients.
Although it can be very time consuming, the most valuable way to increase social media connections with individuals in comparable industries and prospective clients, is to interact and naturally grow this following.
The positive impact of a larger targeted follower count includes; increased credibility, links and traffic for your website – having a positive effect on your Google ranking. Allied to a strong website conversion strategy, this will lead to the long-term goal of higher sales for retail and new contracts in the B2B market.
We particularly like Hubspot's article on '8 guaranteed ways to increase social media reach' for further industry insight into natural follower growth.
Some more unscrupulous agencies may go down the route of buying you followers that have no correlation to your target market. Having said that, there are a number of legitimate tactics that can be implemented as part of an integrated plan to encourage follower growth, including 'likes' campaigns.
Take for example; our recent Facebook 'likes' campaign for Hyde Audi – a newly built and dedicated Approved Used Audi Centre. By targeting prospective Audi customers in the local community, we managed to achieve 1,400 page likes using a minimal budget, with a number of these likes converting to new customers.
For Twitter, there are many online ads promoting a minimal payment for thousands of followers. Whilst tempting, these accounts will, generally speaking, not convert to paying customers.
The accounts associated with this type of immediate follower growth are actually inactive; meaning zero conversions, minimal customer engagement and no interactions. Effectively, your huge follower count will look a little 'fishy' as your Twitter engagement will not reflect this figure.
But don't just take our word for it, here's what the Metro had to say about 'the big business of selling Twitter followers and Facebook likes'.
Social media ranking tools like Klout allow businesses to analyse their online impact and the effectiveness of their posts, while multi-sharing platforms like Hootsuite support the simultaneous management of multiple accounts.
So what can we do for you and your business? We are marketing specialists with a vast knowledge of both paid and unpaid social media advertising, who understand the importance of 'growth hacking' and connecting with like-minded individuals/industries/companies. Above all, we are committed to representing your brand and doing it justice across all digital marketing and social media platforms.
We're always looking for new digital projects. Just take a look at our ever-expanding social media portfolio, wide ranging from automotive to nesting to ambulance services.
Follow us on Facebook and Twitter for further marketing and social media insights.