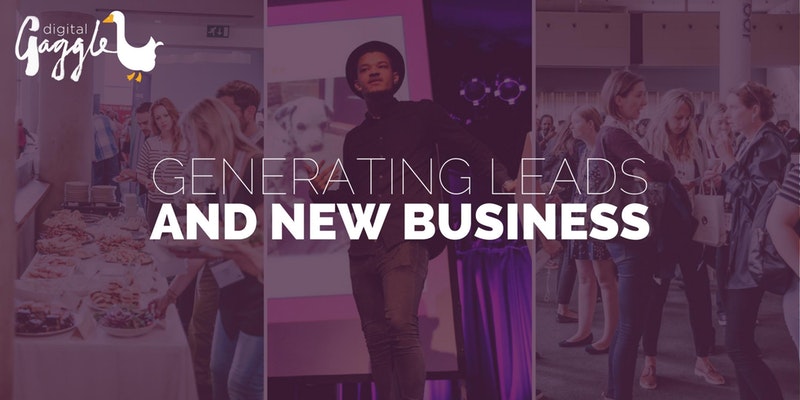 The wild goose chase in search of a friendly, fun and informative digital event ends here!
As many of you may know, t&s have become birds of a feather with the Digital Gaggle conference in recent years. We've sponsored three Digital Gaggle conferences to date, with the April 2018 conference being our fourth.
If you're unfamiliar with Digital Gaggle, essentially it is a conference designed for those of us who have had our feathers ruffled one too many times by stuffy, uninteresting corporate marketing conferences. Instead, it offers the opportunity to join with other fresh-thinking, innovation-focused digital professionals in a friendly, interesting and relaxed environment (…with a cracking buffet, so turn up peckish!).
During past Digital Gaggle conferences, we've run our #FreeCREATIVE competition – and this April's conference is no exception. We will be giving away a share of 200 hours of our creative time totally free! – but to be top of the pecking order, you'll have to submit a brief to us in need for creativity. You can either submit your brief in writing on the day, or for those of you who want to get ahead of the game, you can submit your brief early here. If you prefer to discuss your brief face-to-face, feel free to have a chat with the t&s team on the day and don't worry, we will be easy to spot as we will be the ones with the bright green clipboards!
This April's conference has a fantastic line-up of speakers (we'd highly recommend having a gander) who will be talking about delivering growth, building your online reputation, nailing new business, utilising video and interpreting data. If that doesn't make your inner marketer take flight, then you're probably in the wrong profession!
At past Digital Gaggle conferences, Bristol's digital professionals have flocked together to hear industry-leading speakers take to the stage to dish out tasty digital titbits. From month-to-month, new technologies are swanning-in, and in one fowl swoop take up centralised roles in the way we communicate online. Digital Gaggle provides a fantastic opportunity to learn from fully-fledged industry-leaders who are already implementing the latest innovative technology and incorporating it into their online business strategy. One prime example for us was during the last Digital Gaggle, where Just Eat's Craig Pugsley and Andy May blew our tiny creative minds, with their insider-knowledge of growing the role of voice search in online ecommerce businesses. Don't just wing it – if you're ignoring this kind of stuff, your digital efforts will become as dead as a Dodo within months.
Here's what our team members and previous winners have to say about their past Digital Gaggle experiences:
Jade Smith, t&s Digital Content Lead;
"The Digital Gaggle has a great atmosphere and I love meeting like-minded people to discuss the latest trends and changes in the industry. I know that every time I leave the Gaggle, I'll be walking away with tons of new ideas and knowledge that I can apply myself. I can't wait to see what this conference has in store!"

Nicole Crompton, Marketing Manager, Dunkley's Chartered Accountants;
"We were lucky enough to win 20 hours of free creative with t&s following the Digital Gaggle in 2017. From the moment I met with t&s at the first consultation meeting, I knew our brand was in good hands! In the initial brief, I asked them to help us develop our brand into something which was professional yet quirky and personable. This challenge was met with a fantastic amount of creativity. The final result was exactly what I hoped for and because of this, we have now gone onto using t&s to re-brand of all of our marketing collateral."
If you think the April Digital Gaggle fits the bill for your marketing efforts, tickets are available here – just make sure you get yours quick, as they really do fly off the shelves.
Plus, for those early birds amongst you, you can get 25% off by quoting 'Wearetands25' when booking.
We'd like to both thank and congratulate Noisy Little Monkey on the Digital Gaggle, which has turned from a fledgling event into one of the most reputable and exciting digital marketing conferences in Bristol. We are proud to sponsor this event for a fourth time, and can't wait to get involved with future events and project collaborations. Their social media also provides a steady stream of funny and educational marketing chat, so definitely give their Twitter and Facebook pages a follow.